Friday, November 03, 2006
Other Vega page 3
Carmen and Zuan Robbins have been friends since she was a toddler. The guy calls and chats with his little friend on the phone every other day. I would be concerned if this weren't a game.
Every day it's the same routine. The kids come home from school, take a dip in the pool/play, eat, bathe, nap for 2 hours and do their homework! All but Carmen have an A+ grade at school… even though her grades are improving.
After that fiasco in the pool before school, I added 2 more ladders and make them dance around before school instead of swim. I find it easier to send them to school in a good mood with lots of fun, easier to raise thier fun when they get home, too. Oh and to make loading the bus time shorter, I have the two oldest ones drive to school.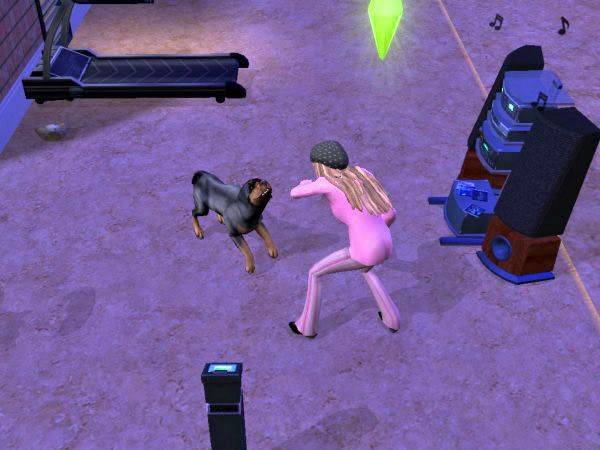 Oh I had to share this picture because this is a first for me. Chaos came to visit with Geoffrey one night. It took some work before he would play with Rosario. I had forgotten about encouraging him to be hostile to others. Heh, oopsie!
This is Rosario's favorite place to be. She loves that easel and is an accomplished little artist! She hasn't maxed her creativity yet, but she sure is close.
Oh joy of joys, Carmen has finally brought home an A+ report card! Nice job Carmen. Now go in the back yard and join your siblings for some dancing till your 6pm transition time.

Taking a last look at the children who were such a headache to their big brother Javier (and me!). Everyone ready? Okay 1, 2, 3, bend, twirl and jump! Woohoo that was fun, now one at a time please head for the mirror for a much needed make over and stats verification.