Thursday, November 02, 2006
Other Vega page 2
The home business is doing quite well. It is money well invested. Now that the youngest ones are children it is time to expand a bit. There is still no flooring or paint… we just added a second bathroom and a pool for some good fun for all.
This was a bit of a miscalculation on my part. Here we are nearing the end of week 1, it is early Friday morning and the kids are having a grand time swimming waiting for the bus to arrive when suddenly… it arrives and silly me with only one ladder and 6 kids trying to get to the school bus! Ugh, why didn't I think this one through? Poor Carmen missed the bus Friday morning and I had to watch pop up after pop up lecture me on her grades and the idle threat of social services coming if her grades didn't improve all weekend.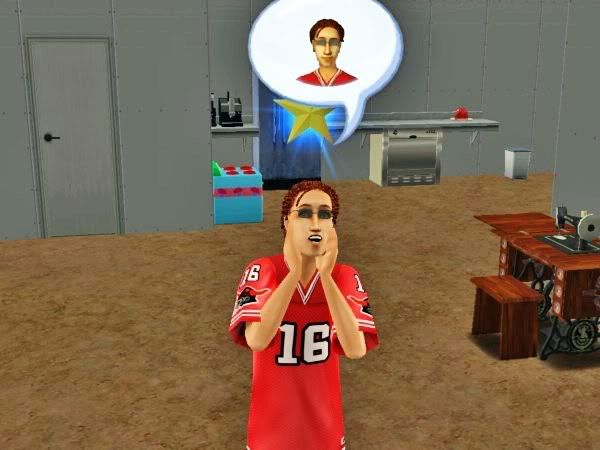 Yeah Javier! You rock kid, I love this boy! Not only did he manage to struggle through teaching each of his siblings how to study. He manages to get himself an A+ and then cheers for himself. Okay that last part is kinda sad really… for what it's worth Javier, I cheered with you.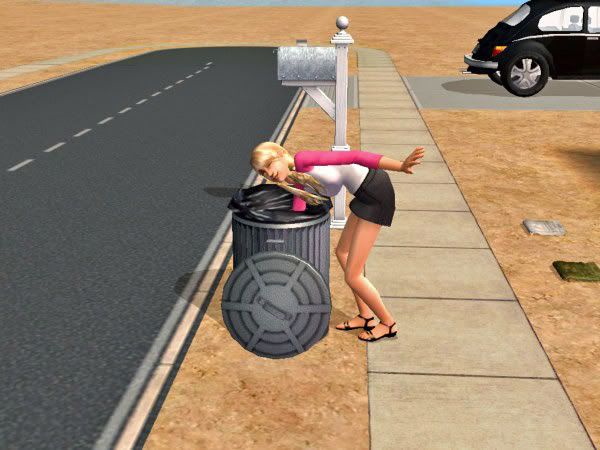 Dude, what's with your girlfriend? Doesn't she get enough food at home?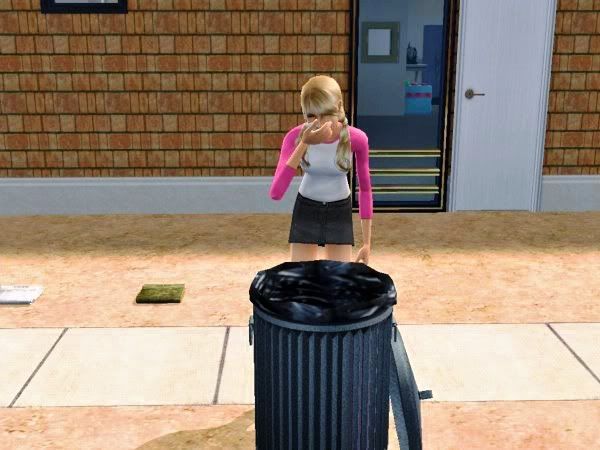 Okay that is just gross!
On the other hand, if she keeps bringing gifts like this we can over look the trash munching… or at least look the other way when she does it.
Time for another transition! Nicely done Rosario, she's definitely a looker. Quick run to the mirror, I love the outfit & hair, but let's put some color on that bland face shall we?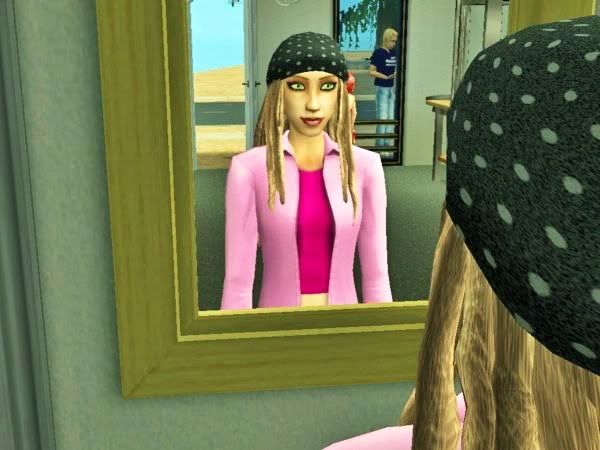 Rosario Vega – Cancer
fortune – 6-3-6-4-6
glasses / make up – gray hair
LTW – 6 pets at TOC
Next page