Wednesday, September 20, 2006
Vega House Page 6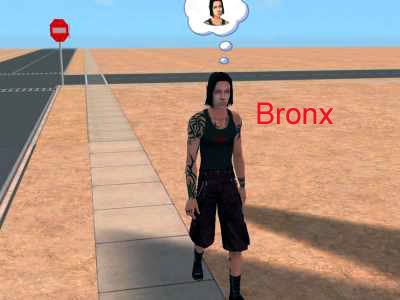 Bronx transitions in to a good lookin young sim. I like the new duds along with the tats. Not sure if they suit his personality, but I like it... so he gets to keep it.
I confess, I used the university clock with this guy so he zips through in no time.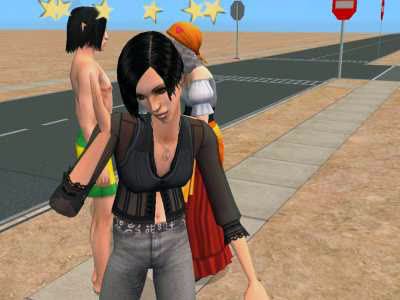 I did go through the motions of finding him a new love. Meet, um.. some girl that he adores and has a 2 bolt relationship with. I can't believe his luck, he gets a romance sim. Ugh, well that's okay; at this point I decide I'm either going to change her to grilled cheese or leave her be, it will depend on her LTW.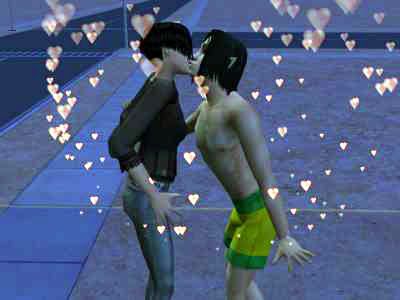 Yup its love! First date and they're smooching. I love that first kiss innocence.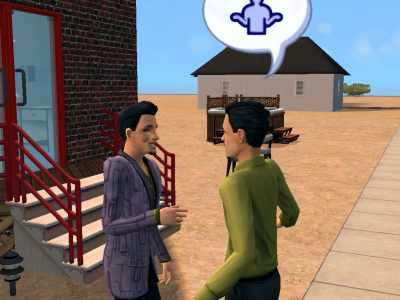 I even opened a Greek house, not sure why. Just did it... and now that I think about it, I don't have even one picture of the house. How odd! Anyhow before graduation, I got Franz Thomas (in the green shirt) pledged, moved in and that other guy is a pledge and wow I don't remember his name either. I really need to take better notes!
page 7