Tuesday, September 19, 2006
Vega House Page 5
Remembering the trouble ghosts are, I had immediately put Coqui's headstone in Bronx's backpack and promptly forgot about it. Oops, so off to the downtown cemetery goes Santos to drop her off. Bye Coqui, sorry we didn't get to know you better.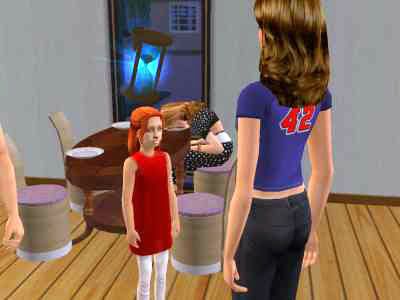 Temple transitions and poor Lola is wiped out at the table and misses the whole thing.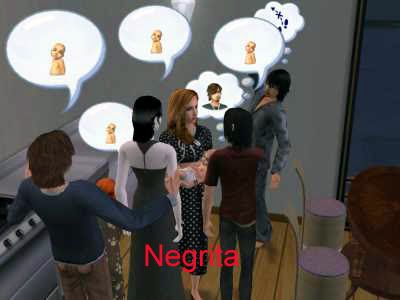 Welcome to the family Scarlet Vega. Gosh with a home business its a good thing she gave birth in the kitchen. As it is, they still tried to squeeze in to the corner!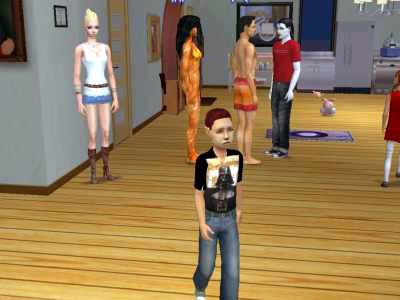 England's turn to transition and with a make over and a new shirt. He's a cutie patootie.
Scarlet grows to a toddler and yeah she has Daddy's ears!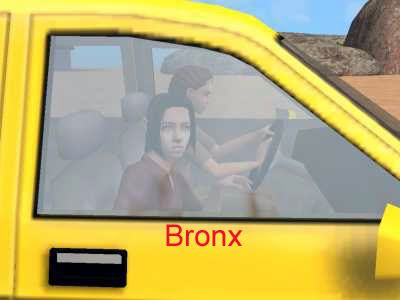 With Lola pregnant again, the house is getting crowded. Time for Bronx to go to University and do some growing up. I dont know if you can see his face very well or not, its just that Bronx always looks so sad, he breaks my heart!
page 6