Sunday, September 03, 2006
Dante House pg. 3
Thankfully the twins grow from toddlers, cute ducks Aston.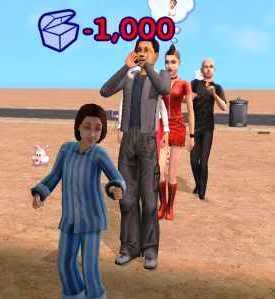 Oh not a good transition for Kayla. I wonder what that will effect later, if anything.
Fast forward a bit, Leeland is a wreck. We tried to get him a job so he could help bring some funds in to the house, only he got a bad chance card and was fired. Sorry Leeland, your grades were slipping and you would have been fired for that eventually anyhow.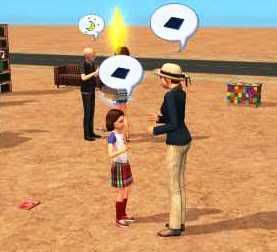 Leeland helped Aston learn to study, Liza helped Kayla & Sasha, but Leeland refused help from Liza.
Lets try again Leeland, can you be nice to Morgan this time? Ugh, we need to work on your people skills!
Congrats it's a girl! Meet Carrie Dante. She's cute, I guess. I mean all sim infants look similar.
Page 4