Saturday, September 09, 2006
Burton House page 3
Don't you just love how oblivious sims are? Tammie just keeps chatting away to a sleeping Shannon. I hate when they're pregnant, hungry & sleepy.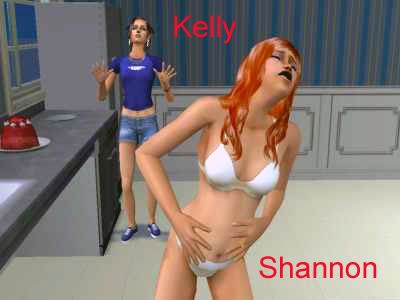 Oh its time, and she's in her panties… well yes, Cal and Shannon had another date last night.
Welcome to the world little man. Introducing Calvin Burton… well I didn't bother to get Cal & Shannon married. I figure as screwed up as these guys are already, what would it matter which last name this kid has.
Besides, Aunt Jackie will be giving birth in a few days to his half brother or sister!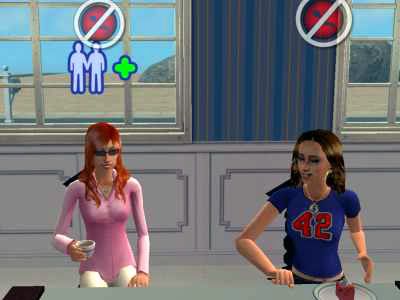 Its nice to see my intervention at work. Here we see Shannon & Jackie burying the hatchet. They're not friends yet, but at least they are no longer enemies.
Shannon is making amends with Kelly as well. This is good news, there is hope for this family yet!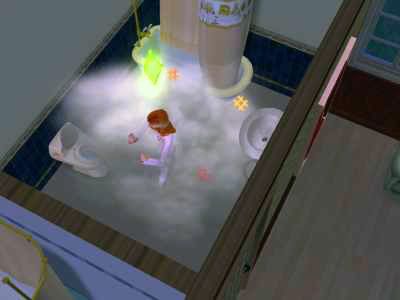 Damn, spoke too soon! Another fight breaks out.
And yet another! I thought these girlies were over this.
page 4