Wednesday, November 08, 2006
Other Vega Wrap-up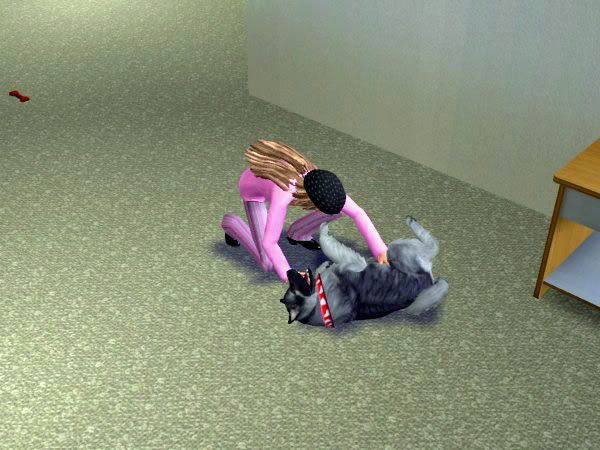 We have come to the end of the two weeks and there is so much more these kids can accomplish. In line with their wants / fears / aspirations I have decided their fates. Okay most of them at any rate. Rosario is the fortune sim who wants the pets, so we adopt her first. This is Abbey and other than some behavior problems, she is fully trained and currently in the security field. Rosario will stay here and grow up taking care of the homestead.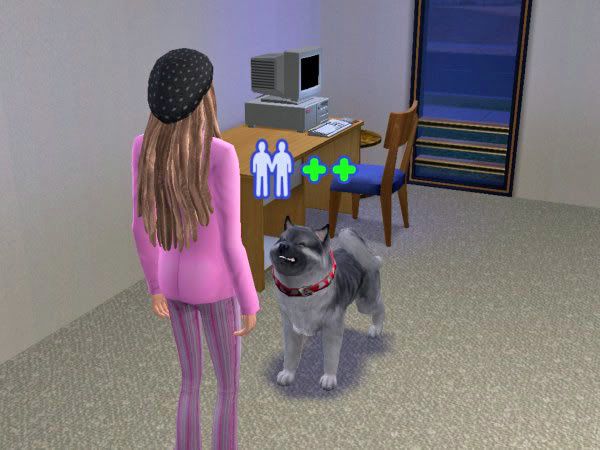 You see, I've never played with the pets long enough to see one through their career, let alone 6 so I'm intruiged and want to try to help Rosario get her LTW before sending her to the NPC land of townies.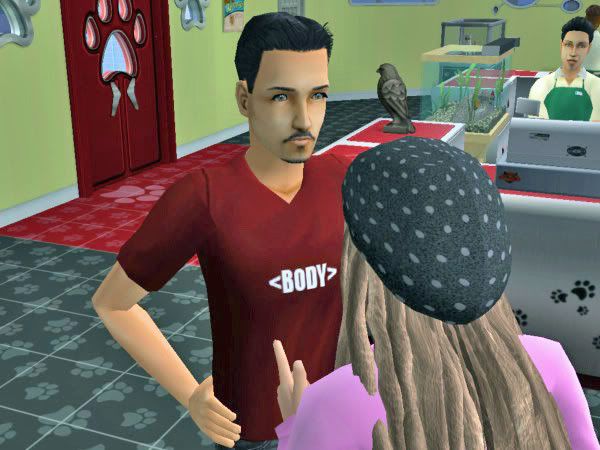 Rosario had gone shopping for Abbey's collar and is seen talking with Robert and gosh I think they will make a cute baby. Maybe she will have a kid first. Time will tell and I will need to tweak her likes/dislikes.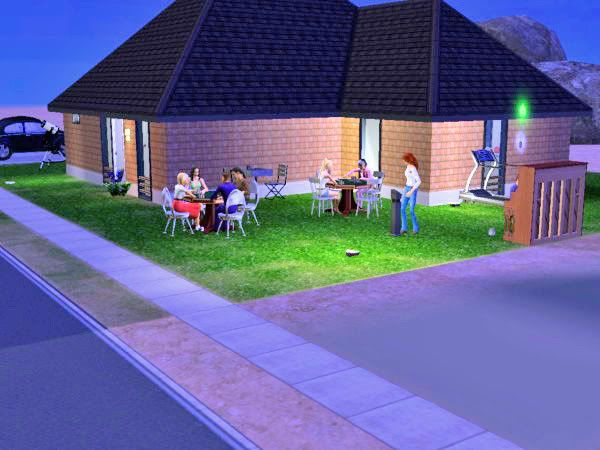 As for the quad kids:
Carmen and Dolores are knowledge sims and will join Javier in the YA NPC pool at Aridia University.
Daniel is a family sim who will stay with Rosario long enough to grow up and then become a downtownie.
Mercedes is romance and I haven't decided if she will be a teen townie or an adult townie.
Comments:
Hey, good job! What a family! I'm intrigued by how you are turning all these challenge sims into townies after they finish their challenges--what do you do? Did you have to get rid of all the original townies first, or are you just adding new ones? I have a neighborhood which is filling up with former challenge sims, and can't figure out what to do with them, so I'm eager for ideas.
Whew...I am tired after just reading that! FOUR toddlers. I am defenitly impressed and a little scared (haha).
Nice work. Oh, and I love the hair on the girls (the one with the big head band...tres cute!).
Wonderful job Ruby!!! Everyone survived and actually did quite well it seems. I loved the picture of all the kids dancing in the yard. I also thought this, "The guy calls and chats with his little friend on the phone every other day. I would be concerned if this weren't a game," was hilarious and something I think often myself. Especially when I have toddlers making friends with possible future mates, maybe I'm creepy, or just efficiant. Any rate I hope you continue to entertain us with your blogs of future challenges.
Post a Comment
Links to this post:
<< Home